*The original, paper version of this page in "Chapter 16: The Royal Family of Dynasty Four" can be found in archival box L01 in the Egyptian Section archives of the Museum of Fine Arts, Boston.
Classification

Documentation-Unpublished manuscripts

Department

Harvard University-Boston Museum of Fine Arts Expedition

Credit Line

Harvard University—Boston Museum of Fine Arts Expedition

Mentioned on page

Ludwig Borchardt, German, 1863–1938
Selim Hassan (Bey), Egyptian, 1886–1961
Duare (in G 3098b)
Hetepheres I (G 7000 X)
Huni
Khafre
Khentkaus [I] (G 8400)
Khufu
Meresankh III (G 7530-7540)
Neferefre
Neferirkare
Niuserre
Shepsetkau (in G 8172)
Snefru

Author

George Andrew Reisner, American, 1867–1942
Site Name

Eastern Cemetery

Site Name

Khafre Pyramid Complex

Site Name

Khufu Pyramid Complex
Ancient People
Modern People
Type

Author

Nationality & Dates

American, 1867–1942

Remarks

Egyptologist, archaeologist; Referred to as "the doctor" and "mudir" (Arabic for "director") in the excavation records. Nationality and life dates from Who was Who in Egyptology.

Type

Mentioned on page

Nationality & Dates

German, 1863–1938

Remarks

Egyptologist. Nationality and life dates from Who was Who in Egyptology. (1863-1938) German Egyptologist; he was bom in Berlin, 5 Oct. 1863, son of Herman B. and Bertha Levin; he trained as an architect at the Technische Hochschule, 1883-7; he assisted in the Egyptian section of Berlin Museum 1887-8; between 1890 and 1897 he was in charge of building works at Konigsberg; Doctor hon. c. 1897; he studied Egyptology under Erman (q.v.) and first visited Egypt in 1895, working at Philae under Capt. Lyons(q.v.); following de Morgan's great project to catalogue the standing monuments of Egypt ,he inaugurated a less grandiose scheme in conjunction with Maspero (q.v.) for the great (Catalogue Général of Cairo Museum; he became attaché to the German Consulate in Cairo; Borchardt founded and directed the German Institute of Archaeology, 1907-28, on his retirement, he founded his own institute which later became the Swiss Institute; he also contributed a great many texts and much useful information to the Berlin Dictionary; using methods partly derived from Dorpfeld he excavated the sun temple of King Nyuserre at Abu Gurab, 1898-1901, and the pyramids of Abusir; he also excavated and established reconstructions of Amarna houses, 1913-14; Borchardt was the first person to make an intensive study of Egyptian architecture as a subject on its own; he also discovered the workshop of the sculptor Thutmose at Amarna and enriched Berlin Museum with many fine objects from this excavation; another interest of his was chronology; he was a member of the German Arch. Institute, 1898, and a bibliography of his writings, 214 nos., was issued in 1933 to celebrate his 70th birthday; he published, Die aegyptischen,.-, Pflanzensaule1897; Denkmaeler des Alten Reiches (ausser den Statuen) im Museum von Kairo, pt. 1, Cat. Gén., 1901; Das Re- Heiligtum des Konigs Ne-woser-re (Rathures), pt. 1, Der Bau, 1905; Zur Baugeschichte des Amonstempels von Karnak, 1905; Nilmesser und Nilstandsmarken, 1906; Das Grabenkmal des Konigs Ne-user-rec , 1907; Works of Art from the Egyptian Museum at Cairo. With explanations by L. Borchardt, 1908; Das Grabenkmal des Koenig Nefer-ir-ke3-rec, 1909; Das Grabdenkmal des Konigs S'a3hu-rec, 3pts, 1910, 1913; Statuen und Statuetten von Koenigen und Privatleuten im Museum von Kairo, Cat. Gén., 1911-36; Die Annalen und die zeitliche Festlegung des Alten Reiches der Aegyptischen Geschichte, 1917; Quellen und Forschungen zur Zeitbestimmung der Aegyptischen Geschichte, 3pts. 1917, 1935, 1938; Die Altaegyptische Zeitmessung 1920; altaegyptische Festungen an der zweiten Nilschnelle, 1923; Portraets der Koenigin Nofret-ete aus den Grabungen 1912/13 in Tell el-Amarna, 1923; Agypten. Landschaft, Volksleben, Baukunst, with H Ricke, 1930; Allerhand Kleinigkeiten ... zu seinem 70. Geburtstage am 3. Oktober 1933, 1933 Beitraege zur Aegyptischen Bauforschung und Altertumskunde, with Ricke, 1937; Die Entstehung des Generalkatalogs und seine Entwicklung in den Jahren 1897-1899, 1937; Aegyptische Tempel mit Umgang, 1938; he died in Paris, 12 Aug. 1938, and was buried in Cairo. ASAE 39 (1939), 43-7 (portr.) U. Leibovitch); Chron. d .Eg. 14 (1939), 141-3 U. Capart) JEA 24 (1938), 248 (G. Steindorff); NDB 2, 455 (H. Ricke).

Type

Mentioned on page

Nationality & Dates

Egyptian, 1886–1961

Remarks

Egyptologist; Sub Director General. Nationality and life dates from Who was Who in Egyptology. (1886-1961) Egyptian Egyptologist; born Mit-Nagi, 15 April 1886, he studied at the Higher Teacher's College, Cairo under Kamal (q.v.); in 1912 he became a teacher and in 1921 obtained a post in the Egyptian Museum as assistant keeper; he studied in Paris 1923-7 at the Ecole Pratique des Hautes Etudes; he was the first Egyptian to be appointed as a Professor of Egyptology in the Universitv of Cairo, 1928 - 36; he was later made Deputy Director of the Egyptian Antiquities Service responsible for the care of all monuments in the Nile valley, 1936-39; Ph.D. Vienna University, 1935; stimulated by the archaeological work of P. E. Newberry (q.v.) and Junker (q.v.)he began an active career in excavations with the clearance of some of the Giza mastabas in 1929; the excavations carried on by him in this necropolis continued until 1939 by which time a great deal of digging had been achieved, published in 10 parts; he also cleared the Sphinx and its temple, for the first time completely digging out the great amphitheatre around it and ensuring that it would not be buried by send again so easily; he wrote a study on this work and on the temple of Amenhotep II here; in addition the so-called Fourth Pyramid or the palace-façade tomb of Queen Khent-kawes of the Fourth Dynasty was investigated and also the funerary town of the priests associated with it; he later worked on the Unas causeway at Saqqara and at the valley temple of this king, discovering some of the mastabas in this area and two great subterranean tombs dated to the Second Dynasty; his final excavations at Giza were carried out on the east and south faces of the Great Pyramid and at the mortuary temple of King Khufu, 1938-9; he also took part in the campaign to save the monments of Nubia, and wrote a report on this subject; he published about 53 books and articles on Egyptological subjects in English, French, and Arabic, Hymnes religieux du Moyen Empire, 1928; Le Poème dit de Pentaour et Le rapport officiel sur la bataiILe de Qadesh , 1929; Excavations at Giza, 10 pts., 1929-60; The Sphinx. Its History in the Light of recent Excavations, 1949; Report on the Monunents of Nubia,1955Excavations at Saqqara 1937-8, 3 vols., 1975; in Arabic Literature of Ancient Egpt, 2 vols.; Ancient Egypt from Prehistoric Times to the Age of Rameses 11, 6 vols.; he died in Giza, 30 Sept. 1961. AfO 20 (1963), 310 (H. Brunner); Archaeology 14, no, 4 (1961, 293; ASAE 58 (1964), 61- 84 (bibl.) (Dia Abou-Ghazi); Orientalia 31 (1962), 271; Goettinger Miszellen 76 (1984), 78-80; Reid, JAOS 105 (1985), 237, 241-44.
Name of this image
Description of the image duis mollis, est non commodo luctus, nisi erat porttitor ligula, eget lacinia odio sem nec elit. Sed posuere consectetur est at lobortis. Donec sed odio dui.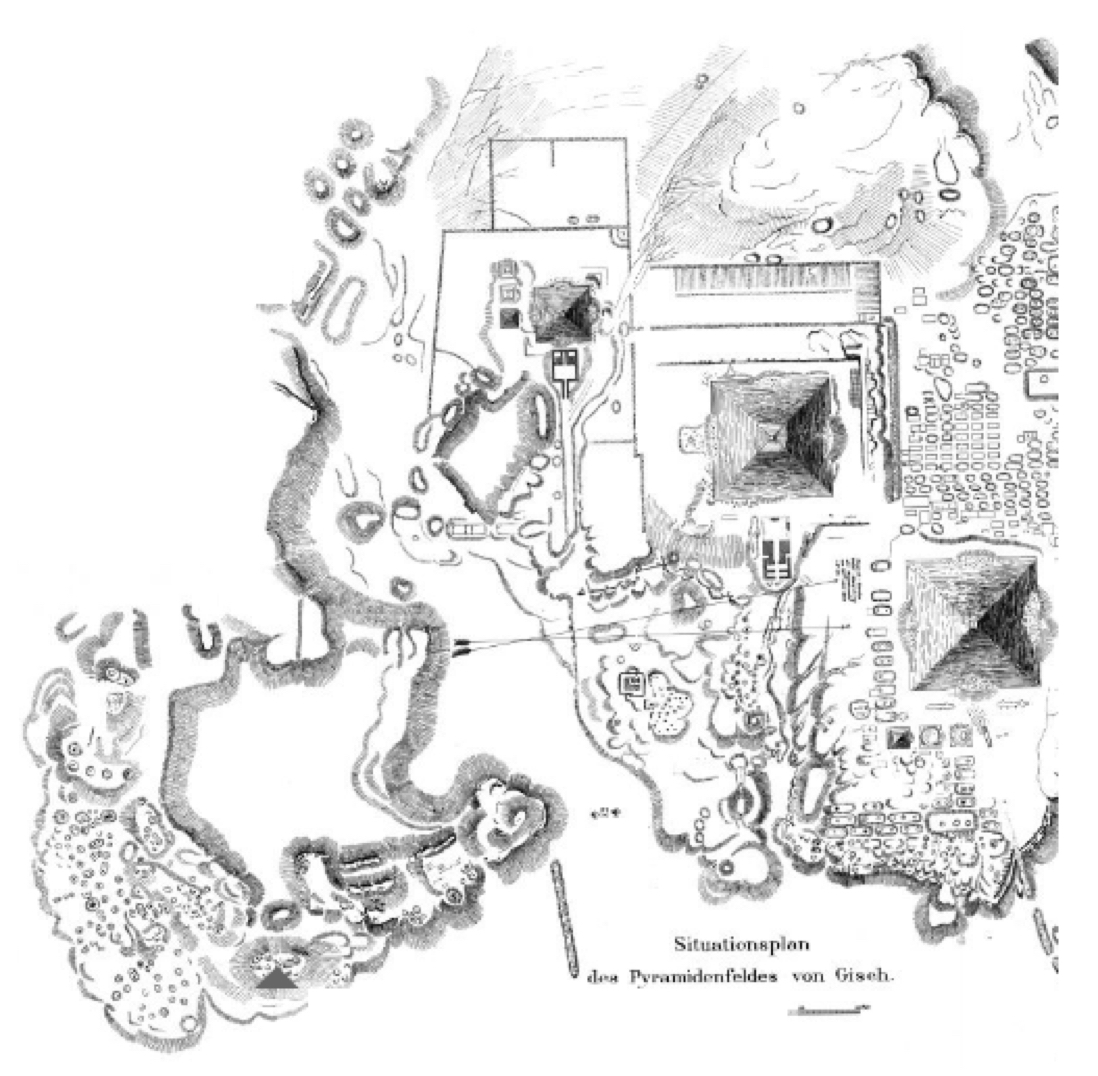 Email 'My Latest Project' Collection