Browse artifacts from the Giza archive that relate to popular themes for the classroom — such as Daily Life in Ancient Egypt and What are the Pyramids? — to use in your lesson plans.
Start here for an overview of the Giza Plateau and its most popular topics, like the Great Pyramid, the Sphinx, and King Khufu.
Studying ancient Egypt, you might come across words and ideas that you don't see every day. Check here if you've got questions!
Climb into a pyramid, descend into a tomb, and more in Digital Giza's video experiences.
These resources are just the beginning. For more, search the Digital Giza archive: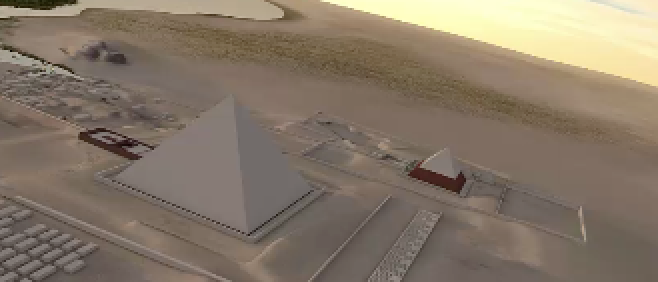 See the Giza Plateau in a whole new way:
Explore further with some of The Giza Project's favorite places online.
Clicking these links will open a new browser tab.
Lesson plans and study activities from the National Endowment for the Humanities (NEH). Check out their modules on Ancient Egypt's pyramids and scroll paintings.
Features a YouTube video channel as well as articles on popular topics such as hieroglyphs.
Weekly posts on the latest in Egyptology, in both English and Arabic.
Professional group with a mission to advance archaeological research, conservation, and training in Egypt.
Long-standing online resource for those interested in Egyptology, professionals or not. Hosted by the Fitzwilliam Museum.