MyGiza: Save, share, and make our collection your own.
MyGiza helps you explore the vast Digital Giza collection, and organize it in a way that makes sense for you. For example, take a look at some of our curated collections below – then sign up to make your own.
Work Smarter, Not Harder
MyGiza allows you the flexibility and freedom to sort, filter, and group records you need. Find the records you need, organized the way you need them. With advanced filters it's easy to find records within your groups quickly.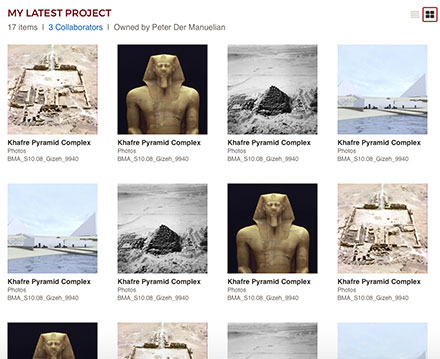 Create your own collections
Don't get bookmark overload. Save individual records into groups ("Collections"). You'll be able to find the exact sets of records you need easily.
Research Better.
MyGiza is functional—it fits right into your workflow. Add records at any time, from a single page or from your search results. MyGiza improves your research.