Excavator

Hermann Junker, German, 1877–1962
Ludwig Borchardt, German, 1863–1938
Uvo Hölscher, German, 1878–1963

Other No

Khafre Mortuary Temple

PorterMoss Date

Dynasty 4
Arnold, Dieter. "Old Kingdom Statues in their Architectural Setting." In Egyptian Art in the Age of the Pyramids. New York: The Metropolitan Museum of Art, 1999, pp. 41-43, fig. 20.

Bothmer, Bernard V. Egypt 1950: My First Visit. Oxford: Oxbow Books, 2003, pp. 139, 143.

Cwiek, Andrzej. Relief Decoration in the Royal Funerary Complexes of the Old Kingdom: Studies in the Development, Scene Content and Iconography. Warsaw: Institute of Archaeology, Faculty of History, Warsaw University, 2003, pp. 98-102.

Fay, Biri. "Royal Women as Represented in Sculpture during the Old Kingdom. Part II: Uninscribed Sculptures." In Christiane Ziegler, ed. L'art de l'ancien empire égyptien. Paris: Musée du Louvre, 1999, p. 104.

Hassan, Selim. Excavations at Gîza 4: 1932-1933. Cairo: Government Press, 1943, p. 91, fig. 48.

Hawass, Zahi. "Royal Figures Found in Petrie's So-called Workmen's Barracks at Giza." In Studies in Honor of James F. Romano. Bulletin of the Egyptological Seminar 17 (2007), pp. 103-104.

Hawass, Zahi. "The Discovery of a Pair-Statue near the Pyramid of Menkaure at Giza." Mitteilungen des Deutschen Archäologischen Instituts, Abteilung Kairo 53 (1997), p. 293.

Hawass, Zahi. "The Great Sphinx at Giza: Date and Function." In Gian Maria Zaccone and Tomaso Ricardi di Netro (eds.) Sesto Congresso Internazionale di Egittologia. Atti, Volume II. Turin, 1993, pp. 187-188.

Lehner, Mark. "Giza. A Contextual Approach to the Pyramids." Archiv für Orientforschung 32 (1985), pp. 143, 152, 156, note 77.

Porter, Bertha, and Rosalind L.B. Moss. Topographical Bibliography of Ancient Egyptian Hieroglyphic Texts, Reliefs, and Paintings 3: Memphis (Abû Rawâsh to Dahshûr). Oxford: The Clarendon Press, 1931. 2nd edition. 3: Memphis, Part 1 (Abû Rawâsh to Abûsîr), revised and augmented by Jaromír Málek. Oxford: The Clarendon Press, 1974, pp. 20-26.

Rowe, Alan. "Studies in the Archaeology of the Near East II: Some Facts Concerning the Gread Pyramids of el-Gîza and Their Royal Constructors." Bulletin of the John Rylands Library 44, No. 1 (September 1961), p. 116.

Ancient People
Type

Tomb Owner

Remarks

Fourth king of Dynasty 4. Son of Khufu. Builder of the Second Pyramid at Giza and probably of the Great Sphinx as well. Known two thousand years later by the Greeks as King Khephren. A number of diorite and greywacke statues and statue fragments depicting the king have been discovered in Khafre's valley temple, including Cairo CG 9-17. The fragmentary head of an alabaster royal statue (MFA 21.351 + MFA 33.1113) is attributed to Khafre.
Modern People
Type

Excavator

Nationality & Dates

German, 1877–1962

Remarks

Egyptologist, Director of German-Austrian expedition to Giza, 1911–1929. Published 12 volumes of final excavation reports from Giza expedition. Nationality and life dates from Who was Who in Egyptology.

Type

Excavator

Nationality & Dates

German, 1863–1938

Remarks

Egyptologist. Nationality and life dates from Who was Who in Egyptology. (1863-1938) German Egyptologist; he was bom in Berlin, 5 Oct. 1863, son of Herman B. and Bertha Levin; he trained as an architect at the Technische Hochschule, 1883-7; he assisted in the Egyptian section of Berlin Museum 1887-8; between 1890 and 1897 he was in charge of building works at Konigsberg; Doctor hon. c. 1897; he studied Egyptology under Erman (q.v.) and first visited Egypt in 1895, working at Philae under Capt. Lyons(q.v.); following de Morgan's great project to catalogue the standing monuments of Egypt ,he inaugurated a less grandiose scheme in conjunction with Maspero (q.v.) for the great (Catalogue Général of Cairo Museum; he became attaché to the German Consulate in Cairo; Borchardt founded and directed the German Institute of Archaeology, 1907-28, on his retirement, he founded his own institute which later became the Swiss Institute; he also contributed a great many texts and much useful information to the Berlin Dictionary; using methods partly derived from Dorpfeld he excavated the sun temple of King Nyuserre at Abu Gurab, 1898-1901, and the pyramids of Abusir; he also excavated and established reconstructions of Amarna houses, 1913-14; Borchardt was the first person to make an intensive study of Egyptian architecture as a subject on its own; he also discovered the workshop of the sculptor Thutmose at Amarna and enriched Berlin Museum with many fine objects from this excavation; another interest of his was chronology; he was a member of the German Arch. Institute, 1898, and a bibliography of his writings, 214 nos., was issued in 1933 to celebrate his 70th birthday; he published, Die aegyptischen,.-, Pflanzensaule1897; Denkmaeler des Alten Reiches (ausser den Statuen) im Museum von Kairo, pt. 1, Cat. Gén., 1901; Das Re- Heiligtum des Konigs Ne-woser-re (Rathures), pt. 1, Der Bau, 1905; Zur Baugeschichte des Amonstempels von Karnak, 1905; Nilmesser und Nilstandsmarken, 1906; Das Grabenkmal des Konigs Ne-user-rec , 1907; Works of Art from the Egyptian Museum at Cairo. With explanations by L. Borchardt, 1908; Das Grabenkmal des Koenig Nefer-ir-ke3-rec, 1909; Das Grabdenkmal des Konigs S'a3hu-rec, 3pts, 1910, 1913; Statuen und Statuetten von Koenigen und Privatleuten im Museum von Kairo, Cat. Gén., 1911-36; Die Annalen und die zeitliche Festlegung des Alten Reiches der Aegyptischen Geschichte, 1917; Quellen und Forschungen zur Zeitbestimmung der Aegyptischen Geschichte, 3pts. 1917, 1935, 1938; Die Altaegyptische Zeitmessung 1920; altaegyptische Festungen an der zweiten Nilschnelle, 1923; Portraets der Koenigin Nofret-ete aus den Grabungen 1912/13 in Tell el-Amarna, 1923; Agypten. Landschaft, Volksleben, Baukunst, with H Ricke, 1930; Allerhand Kleinigkeiten ... zu seinem 70. Geburtstage am 3. Oktober 1933, 1933 Beitraege zur Aegyptischen Bauforschung und Altertumskunde, with Ricke, 1937; Die Entstehung des Generalkatalogs und seine Entwicklung in den Jahren 1897-1899, 1937; Aegyptische Tempel mit Umgang, 1938; he died in Paris, 12 Aug. 1938, and was buried in Cairo. ASAE 39 (1939), 43-7 (portr.) U. Leibovitch); Chron. d .Eg. 14 (1939), 141-3 U. Capart) JEA 24 (1938), 248 (G. Steindorff); NDB 2, 455 (H. Ricke).

Type

Excavator

Nationality & Dates

German, 1878–1963

Remarks

Archaeologist and architect. Nationality and life dates from Who was Who in Egyptology.
Name of this image
Description of the image duis mollis, est non commodo luctus, nisi erat porttitor ligula, eget lacinia odio sem nec elit. Sed posuere consectetur est at lobortis. Donec sed odio dui.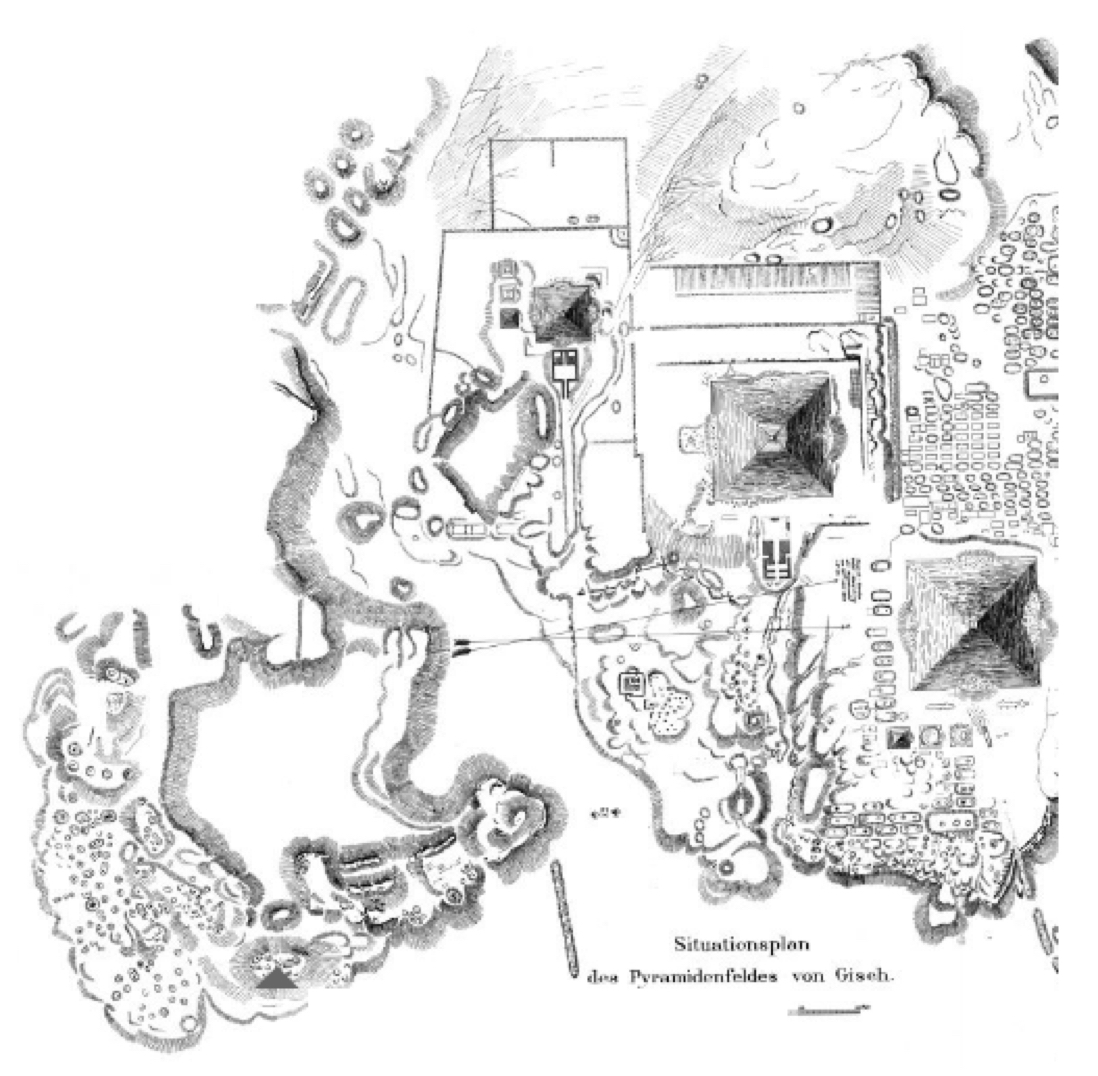 Email 'My Latest Project' Collection