Tomb Owner

Khnumhetep (Service tomb 8)

Attested

Ankhwedjes (in Service tomb 8)
Irenptah (in Service tomb 8)

Excavator

Ahmed Fakhry, Egyptian, 1905–1973

Reisner No

Service tomb 8

Fakhry No.

Service tomb 4

PorterMoss Date

Dynasty 5 or later

Shafts

Service tomb 8 A; Service tomb 8 B; Service tomb 8 C
Bolshakov, Andrey. "anx-wD.s: St. Petersburg-Cambridge." Göttinger Miszellen 188 (2002), p. 31.

Fakhry, Ahmed. Sept tombeaux à l'est de la Grande Pyramide de Guizeh. Cairo: Imprimerie de l'Institut Français d'Archéologie Orientale, 1935, pp. 3, 11-16, 31-32, figs. 5-7, pls. 1, 4, 7.

García, Juan Carlos Moreno. "A New Old Kingdom Inscription from Giza (CGC 57163), and the Problem of sn-Dt in Pharaonic Third Millennium Society." Journal of Egyptian Archaeology 93 (2007), p. 123.

Porter, Bertha, and Rosalind L.B. Moss. Topographical Bibliography of Ancient Egyptian Hieroglyphic Texts, Reliefs, and Paintings 3: Memphis (Abû Rawâsh to Dahshûr). Oxford: The Clarendon Press, 1931. 2nd edition. 3: Memphis, Part 1 (Abû Rawâsh to Abûsîr), revised and augmented by Jaromír Málek. Oxford: The Clarendon Press, 1974, p. 213.

Ancient People
Ankhwedjes (in Service tomb 8)

Type

Attested

Remarks

Appears on chapel entrance facade (to right of door) offering papyrus scroll to Khnumhetep (owner of Service tomb 8), identified as [sn Dt sAb sS] brother of the funerary estate, juridicial scribe; in situ in Service tomb 8.

Type

Attested

Remarks

Son ([sA=f n Xt=f] his son of this body) of Khnumhetep (owner of Service tomb 8). Appears on chapel entrace facade (to left of door) depicted as naked young boy holding lotus standing in front of his father; in situ in Service tomb 8.

Type

Tomb Owner

Remarks

Owner of Service tomb 8. Chapel entrance lintel, drum lintel, and facade inscribed for Khnumhetep, identified as [sS a nswt n pr-aA jrj Hnbtt(?) n aw n nswt sS Xkrw nswt sS pr-aA jmj-r Hrj xtmt n aw n nswt n pr-aA n mrwt n AHwt ...nt Tnwt rmT n aw nswt n pr-aA] royal document scribe of the Great House, he who is in charge of (?) of the royal documents, scribe of the king's ornaments, scribe of the Great House, overseer of the registry of royal documents of the Great House for serfs and fields, ...the number of people of the royal documents of the Great House; in situ in Service tomb 8.
Modern People
Type

Excavator

Nationality & Dates

Egyptian, 1905–1973

Remarks

Egyptologist and archaeologist. Nationality and life dates from Who was Who in Egyptology. (1905-1973) Egyptian archaeologist; he was born in the Fayum Oasis 21-May 1905, son of Ali F. and Galila Abbas; he studied at the University of Cairo; BA, 1928; frorn 1929 -32 he studied at Berlin under Sethe (q.v.),at Brussels under Capart (q.v.), and at Liverpool under Peet (q.v.); he joined the Antiquities Service in 1932 serving first under Selim Hassan (q.v.) at Giza and then at Luxor; Chief Inspector for Middle Egypt and the Oases in 1936 and Chief Inspector for the Delta in 1938; he later served as curator in the Cairo Museum and Chief Inspector of Upper Egypt, Nov. 1942- Oct. 1944; from 1937 his attention was directed to work on sites in the desert oases and from 1944-50 he served as Director of Desert Researches; in 1947 he visited Yemen and conducted an archaeological survey; from 1950-55 he was Director of Pyramid Researches excavating at the Bent Pyramid of Sneferu at Dahshur and at Shawaf, Saqqara, 1951 (see ASAE 71 (1987), 187-93; in 1952 he became Professor of the History of Ancient Egypt at Cairo University retiring in 1965; he was Visiting Professor at Brown University,1953-4, at Pennsylvania in 1966, and also at Amman and California; in 1969 he excavated tombs in the oasis of Dakhla; his principal published works were sept Tombeaux à Iest de la grande pyramids de guizeh, 1935; Recent Explorations in the Oases of the Western Desert, 1942, The Egyptian Desetis. BahRIa Oasis2 vols. 1942, 1950; The, Egyptian Deserts. Siwa Oasis, 1944; The Oasis of Siwa, 1950; The Necrepolis of El-Bagawat in Kharga Oasis' 1951; An Archaeological journey toYemen3vols., 1951-2; TheEgyptian Deserts. The Anwthyst Quarries at Wadi el Hudi', 1952; The Bent pyramid of Dahshur, 1954; The Monuments of snefru at Dahshur, Vol. I, 1959; Vol. II 2 parts 1961; The Pyramids, 1961; The Oases of Egypt Vol I, 1973 Vol. II, 1974; the notes of'his last excavation were posthumouslv edited in Denkmmaler der OaseDachla, 1982; he died in Paris, 7june 1973 Chron. g. 48 (1973), 309-10 (A. Mekhitarian); BSFE 68 (1973), 5-7 (portr.) j. Lecian t); ARCE Newsletter 86 (1973), 1-3 (D. O'Connor); The Oases of Egypt. Vol. II (1974), v-vi (J. Wilson); Denkmaler der Oase Dachla, 1982, 7 (portr.) (R. Stadelmann), II -12 (bibl.) (M. Moursi); G?tt. Misz 76 (1984), 82-3(H. Attiatalla),JEA 59 (1973), 3-5 (I. E. S. Edwards).
Name of this image
Description of the image duis mollis, est non commodo luctus, nisi erat porttitor ligula, eget lacinia odio sem nec elit. Sed posuere consectetur est at lobortis. Donec sed odio dui.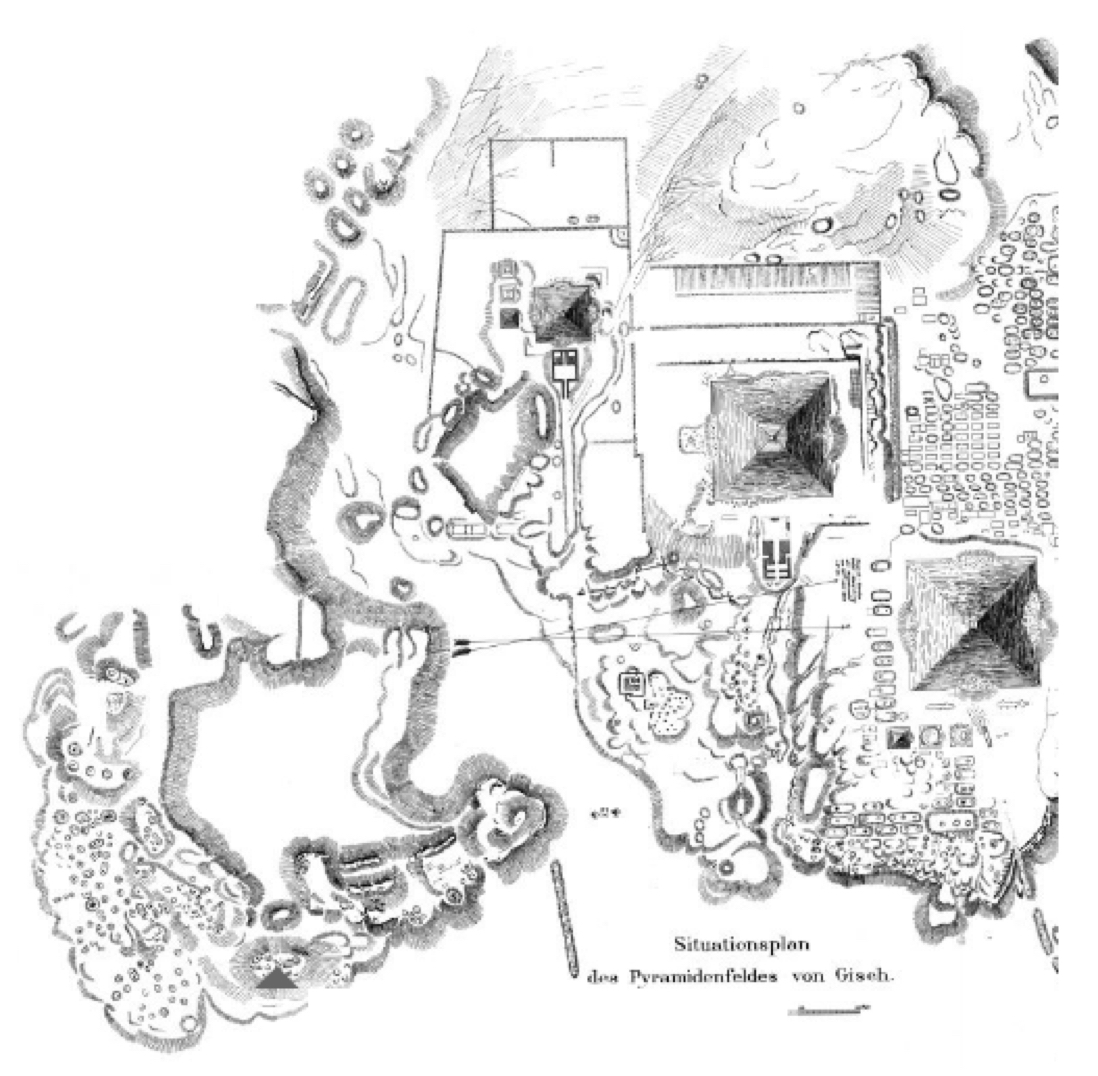 Email 'My Latest Project' Collection