One hundred five (105) faience ushabtis; blue glaze, thirty inscribed (cf. 29-4-188); [combined: 29-4-134 (twelve inscribed, fourteen uninscribed [26]), 29-4-188 (twelve inscribed, thirty-six uninscribed [48]), 29-4-202 (thirty-five inscribed, ninety-five uninscribed [130]), total = 204 less joins = 178 ushabtis of [GLYPHS] (wsr-jwrk-jr-s-Dd-f-anx-pr-aA), Iurekires, Type III 2d, in two sizes, both by same hand (a: large, b: small); half-molded (fronts) in at least two different molds, back blade-dressed, good hard cream colored paste, thin pale blue-green glaze, details of face and breast retouched with blade, one vertical line of incised inscription on pilaster [GLYPHS]; total inscribed fifty-eight (58): perfect: 29-4-134 (= two), 29-4-188 (= three), 29-4-202 (= ten); complete: 29-4-188 (= two), 29-4-202 (= eight), mixed joins (= one); fragments with heads: 29-4-134 (= five), 29-4-202 (= three); fragments with feet: 29-4-134 (= three), 29-4-188 (= three), 29-4-202 (= fourteen), mixed joins (= one); other fragments: 29-4-188 (= one), 29-4-202 (= two); total uninscribed one hundred twenty (120): perfect: 29-4-134 (= six), 29-4-188 (= eleven), 29-4-202 (= forty-five); complete: 29-4-188 (= five), 29-4-202 (= eleven), mixed joins (= four); fragments with heads: 29-4-134 (= two), 29-4-188 (= three), 29-4-202 (= seven); fragments with feet: 29-4-134 (= three), 29-4-188 (= ten), 29-4-202 (= ten); other fragments: 29-4-134 (= one), 29-4-202 (= two); one additional inscribed fragment from 29-3-224)] // rim fragment of faience vessel (belongs with 29-3-129 and 29-4-129); blue glaze. Illustration: No
Department

Harvard University-Boston Museum of Fine Arts Expedition

Classification

Tomb equipment-Ushabtis and ushabti boxes

Findspot

Street G 7600, pit Y (G 7600 Y)

Dimensions

Height: [a) 10.3 - 11.4 cm; b) 8.5 - 9.6 cm]

Credit Line

Harvard University–Boston Museum of Fine Arts Expedition Museum of Fine Arts, Boston, MFAB_29.1728–29.1732, 29.3301, 29.3317–29.3380, 31.811a-b; Egyptian Museum, Cairo, EMC_JE_53885-EMC_JE_53886, EMC_TR_3.4.30.5

Museum of Fine Arts, Boston accession number

MFAB_29.1728

Museum of Fine Arts, Boston accession number

MFAB_29.1729

Cairo Temporary Register number

EMC_TR_3.4.30.5

Cairo Special Register number

EMC_SR_4/10165

Cairo Special Register number

EMC_SR_4/10170

Museum of Fine Arts, Boston accession number

MFAB_29.3379

Museum of Fine Arts, Boston accession number

MFAB_29.3380

Museum of Fine Arts, Boston accession number

MFAB_31.811a

Museum of Fine Arts, Boston accession number

MFAB_31.811b

Journal d'Entree number

EMC_JE_53885

Journal d'Entree number

EMC_JE_53886

Museum of Fine Arts, Boston accession number

MFAB_29.3373

Museum of Fine Arts, Boston accession number

MFAB_29.3374

Museum of Fine Arts, Boston accession number

MFAB_29.3375

Museum of Fine Arts, Boston accession number

MFAB_29.3376

Museum of Fine Arts, Boston accession number

MFAB_29.3377

Museum of Fine Arts, Boston accession number

MFAB_29.3378

Museum of Fine Arts, Boston accession number

MFAB_29.3367

Museum of Fine Arts, Boston accession number

MFAB_29.3368

Museum of Fine Arts, Boston accession number

MFAB_29.3369

Museum of Fine Arts, Boston accession number

MFAB_29.3370

Museum of Fine Arts, Boston accession number

MFAB_29.3371

Museum of Fine Arts, Boston accession number

MFAB_29.3372

Museum of Fine Arts, Boston accession number

MFAB_29.3361

Museum of Fine Arts, Boston accession number

MFAB_29.3362

Museum of Fine Arts, Boston accession number

MFAB_29.3363

Museum of Fine Arts, Boston accession number

MFAB_29.3364

Museum of Fine Arts, Boston accession number

MFAB_29.3365

Museum of Fine Arts, Boston accession number

MFAB_29.3366

Museum of Fine Arts, Boston accession number

MFAB_29.3355

Museum of Fine Arts, Boston accession number

MFAB_29.3356

Museum of Fine Arts, Boston accession number

MFAB_29.3357

Museum of Fine Arts, Boston accession number

MFAB_29.3358

Museum of Fine Arts, Boston accession number

MFAB_29.3359

Museum of Fine Arts, Boston accession number

MFAB_29.3360

Museum of Fine Arts, Boston accession number

MFAB_29.3349

Museum of Fine Arts, Boston accession number

MFAB_29.3350

Museum of Fine Arts, Boston accession number

MFAB_29.3351

Museum of Fine Arts, Boston accession number

MFAB_29.3352

Museum of Fine Arts, Boston accession number

MFAB_29.3353

Museum of Fine Arts, Boston accession number

MFAB_29.3354

Museum of Fine Arts, Boston accession number

MFAB_29.3343

Museum of Fine Arts, Boston accession number

MFAB_29.3344

Museum of Fine Arts, Boston accession number

MFAB_29.3345

Museum of Fine Arts, Boston accession number

MFAB_29.3346

Museum of Fine Arts, Boston accession number

MFAB_29.3347

Museum of Fine Arts, Boston accession number

MFAB_29.3348

Museum of Fine Arts, Boston accession number

MFAB_29.3337

Museum of Fine Arts, Boston accession number

MFAB_29.3338

Museum of Fine Arts, Boston accession number

MFAB_29.3339

Museum of Fine Arts, Boston accession number

MFAB_29.3340

Museum of Fine Arts, Boston accession number

MFAB_29.3341

Museum of Fine Arts, Boston accession number

MFAB_29.3342

Museum of Fine Arts, Boston accession number

MFAB_29.3331

Museum of Fine Arts, Boston accession number

MFAB_29.3332

Museum of Fine Arts, Boston accession number

MFAB_29.3333

Museum of Fine Arts, Boston accession number

MFAB_29.3334

Museum of Fine Arts, Boston accession number

MFAB_29.3335

Museum of Fine Arts, Boston accession number

MFAB_29.3336

Museum of Fine Arts, Boston accession number

MFAB_29.3325

Museum of Fine Arts, Boston accession number

MFAB_29.3326

Museum of Fine Arts, Boston accession number

MFAB_29.3327

Museum of Fine Arts, Boston accession number

MFAB_29.3328

Museum of Fine Arts, Boston accession number

MFAB_29.3329

Museum of Fine Arts, Boston accession number

MFAB_29.3330

Museum of Fine Arts, Boston accession number

MFAB_29.3319

Museum of Fine Arts, Boston accession number

MFAB_29.3320

Museum of Fine Arts, Boston accession number

MFAB_29.3321

Museum of Fine Arts, Boston accession number

MFAB_29.3322

Museum of Fine Arts, Boston accession number

MFAB_29.3323

Museum of Fine Arts, Boston accession number

MFAB_29.3324

Museum of Fine Arts, Boston accession number

MFAB_29.1730

Museum of Fine Arts, Boston accession number

MFAB_29.1731

Museum of Fine Arts, Boston accession number

MFAB_29.1732

Museum of Fine Arts, Boston accession number

MFAB_29.3301

Museum of Fine Arts, Boston accession number

MFAB_29.3317

Museum of Fine Arts, Boston accession number

MFAB_29.3318

Object Ownership Information

Museum of Fine Arts, Boston; Egyptian Museum, Cairo

Date of Register Entry

04/12/1929

Owner

Iurekires (in G 7600 Y)

Notes

Total number of ushabtis (complete/fragmentary) registered as 29-4-202 in original entry apparently recalculated in concordance on OR page 818. MFA 29.3301 = 29-4-188 top + 29-4-202 bottom. Fragments of faience bowl accessioned as MFA 31.811a-b = 29-3-129 + 29-4-129 + vessel fragment from 29-4-202. 70 ushabtis in collection of Museum of Fine Arts, Boston ( MFAB_29.1728–29.1732, 29.3301, 29.3317–29.3380, 31.811a-b). Two ushabtis (one uninscribed, one inscribed) in collection of Egyptian Museum, Cairo (EMC_JE_53885 = EMC_SR_4/10165; EMC_JE_53886 = EMC_SR_4/10170). 9 (without name) registered as EMC_TR_3.4.30.5.

Problems/Questions

MFA accession numbers verified
Site Name

Eastern Cemetery

Site Name

Eastern Cemetery
Zivie-Coche, Christiane M. Giza Au Premier Millenaire: Autour du temple d'Isis dame des pyramides. Boston: Museum of Fine Arts, Boston, 1991, p. 276.
Ancient People
Type

Owner

Remarks

Set of ca. 178 inscribed and uninscribed ushabtis (complete and fragments: 29-4-134, 29-4-188, 29-4-202), with ca. 58 inscribed for Iurekires (uninscribed ushabtis from this set attributed to Iurekires); found in G 7600 Y.
Name of this image
Description of the image duis mollis, est non commodo luctus, nisi erat porttitor ligula, eget lacinia odio sem nec elit. Sed posuere consectetur est at lobortis. Donec sed odio dui.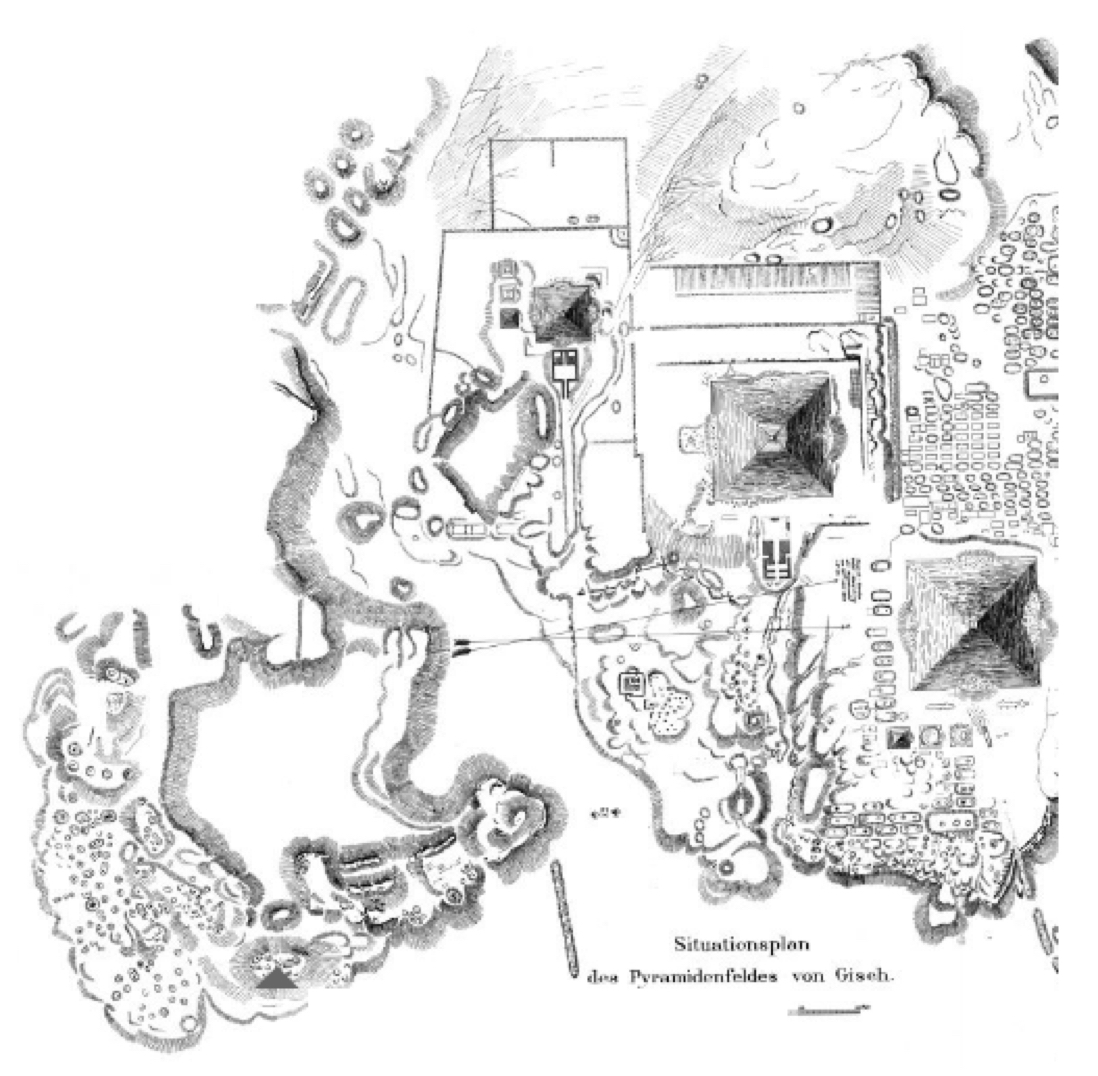 Email 'My Latest Project' Collection