Diary Transcription:
microfilm: begin page 220
Thursday, February 5, 1925 (continued)
(2) G 7410
G 7410 B: This, the tomb of Queen Meresankh, is now being worked in again. The doorblock into the inner chamber was demolished course by course each being drawn in turn. The inscriptions on the red granite sarcophagus [MFA 27.441] were copied to scale 1:10.
(3) G 7430
Still clearing pit C of robbers' debris, and the four chambers. The outermost chapel is now being cleared completely and the constructions now being found will be drawn tomorrow.
(4) G 7510
One man continues to seek a second pit.
(5) G 7631
This is a small mastaba opposite the south end of G 7510, constructed of stone and facing, as usual, east. The plan seems to be as here shown, a better plan will be given later:
[ILLUSTRATION]
The stela shows slight traces of color. Behind it and evidently belonging to this mastaba is pit A now being cleared. Pit X is intrusive. It is now cleared and has been robbed. From the chapel room where this is situated came a large fragment of relief [25-2-145] probably belonging here. It belonged to priestly official by name "Ninufer" [Ninefer] or "Neferen"
[ILLUSTRATION]
The man lent to Dr. Borchardt have now uncovered the iron nail at southeast corner of the Great Pyramid and are clearing to rock in center of southern face.
microfilm: end page 220
Classification

Documentation-Expedition diary pages

Department

Harvard University-Boston Museum of Fine Arts Expedition

Credit Line

Harvard University–Boston Museum of Fine Arts Expedition

Display Page Dates

02/05/1925

Mentioned on page

Ludwig Borchardt, German, 1863–1938
Meresankh II (G 7410-7420)
Ninefer (G 7631)

Author

Thomas Richard Duncan Greenlees, British, 1899–
Ancient People
Type

Mentioned on page

Remarks

Meresankh buried in G 7410.
Modern People
Type

Mentioned on page

Nationality & Dates

German, 1863–1938

Remarks

Egyptologist. Nationality and life dates from Who was Who in Egyptology. (1863-1938) German Egyptologist; he was bom in Berlin, 5 Oct. 1863, son of Herman B. and Bertha Levin; he trained as an architect at the Technische Hochschule, 1883-7; he assisted in the Egyptian section of Berlin Museum 1887-8; between 1890 and 1897 he was in charge of building works at Konigsberg; Doctor hon. c. 1897; he studied Egyptology under Erman (q.v.) and first visited Egypt in 1895, working at Philae under Capt. Lyons(q.v.); following de Morgan's great project to catalogue the standing monuments of Egypt ,he inaugurated a less grandiose scheme in conjunction with Maspero (q.v.) for the great (Catalogue Général of Cairo Museum; he became attaché to the German Consulate in Cairo; Borchardt founded and directed the German Institute of Archaeology, 1907-28, on his retirement, he founded his own institute which later became the Swiss Institute; he also contributed a great many texts and much useful information to the Berlin Dictionary; using methods partly derived from Dorpfeld he excavated the sun temple of King Nyuserre at Abu Gurab, 1898-1901, and the pyramids of Abusir; he also excavated and established reconstructions of Amarna houses, 1913-14; Borchardt was the first person to make an intensive study of Egyptian architecture as a subject on its own; he also discovered the workshop of the sculptor Thutmose at Amarna and enriched Berlin Museum with many fine objects from this excavation; another interest of his was chronology; he was a member of the German Arch. Institute, 1898, and a bibliography of his writings, 214 nos., was issued in 1933 to celebrate his 70th birthday; he published, Die aegyptischen,.-, Pflanzensaule1897; Denkmaeler des Alten Reiches (ausser den Statuen) im Museum von Kairo, pt. 1, Cat. Gén., 1901; Das Re- Heiligtum des Konigs Ne-woser-re (Rathures), pt. 1, Der Bau, 1905; Zur Baugeschichte des Amonstempels von Karnak, 1905; Nilmesser und Nilstandsmarken, 1906; Das Grabenkmal des Konigs Ne-user-rec , 1907; Works of Art from the Egyptian Museum at Cairo. With explanations by L. Borchardt, 1908; Das Grabenkmal des Koenig Nefer-ir-ke3-rec, 1909; Das Grabdenkmal des Konigs S'a3hu-rec, 3pts, 1910, 1913; Statuen und Statuetten von Koenigen und Privatleuten im Museum von Kairo, Cat. Gén., 1911-36; Die Annalen und die zeitliche Festlegung des Alten Reiches der Aegyptischen Geschichte, 1917; Quellen und Forschungen zur Zeitbestimmung der Aegyptischen Geschichte, 3pts. 1917, 1935, 1938; Die Altaegyptische Zeitmessung 1920; altaegyptische Festungen an der zweiten Nilschnelle, 1923; Portraets der Koenigin Nofret-ete aus den Grabungen 1912/13 in Tell el-Amarna, 1923; Agypten. Landschaft, Volksleben, Baukunst, with H Ricke, 1930; Allerhand Kleinigkeiten ... zu seinem 70. Geburtstage am 3. Oktober 1933, 1933 Beitraege zur Aegyptischen Bauforschung und Altertumskunde, with Ricke, 1937; Die Entstehung des Generalkatalogs und seine Entwicklung in den Jahren 1897-1899, 1937; Aegyptische Tempel mit Umgang, 1938; he died in Paris, 12 Aug. 1938, and was buried in Cairo. ASAE 39 (1939), 43-7 (portr.) U. Leibovitch); Chron. d .Eg. 14 (1939), 141-3 U. Capart) JEA 24 (1938), 248 (G. Steindorff); NDB 2, 455 (H. Ricke).

Thomas Richard Duncan Greenlees

Type

Author

Nationality & Dates

British, 1899–

Remarks

Thomas Richard Duncan Greenlees, born South Africa, Sivaratri, March 10, 1899. British subject with a Scottish father and an English mother. For a brief period during 1925 he was a staff member of Harvard University--Boston Museum of Fine Arts Expedition, who later joined the Theosophist movement in India. Greenlees received his MA degree in 1922 from Oxford, where he studied Egyptian, Coptic and Arabic. April 2,1925, Greenlees appointed Assistant Curator of Egyptian Art at MFA.
Name of this image
Description of the image duis mollis, est non commodo luctus, nisi erat porttitor ligula, eget lacinia odio sem nec elit. Sed posuere consectetur est at lobortis. Donec sed odio dui.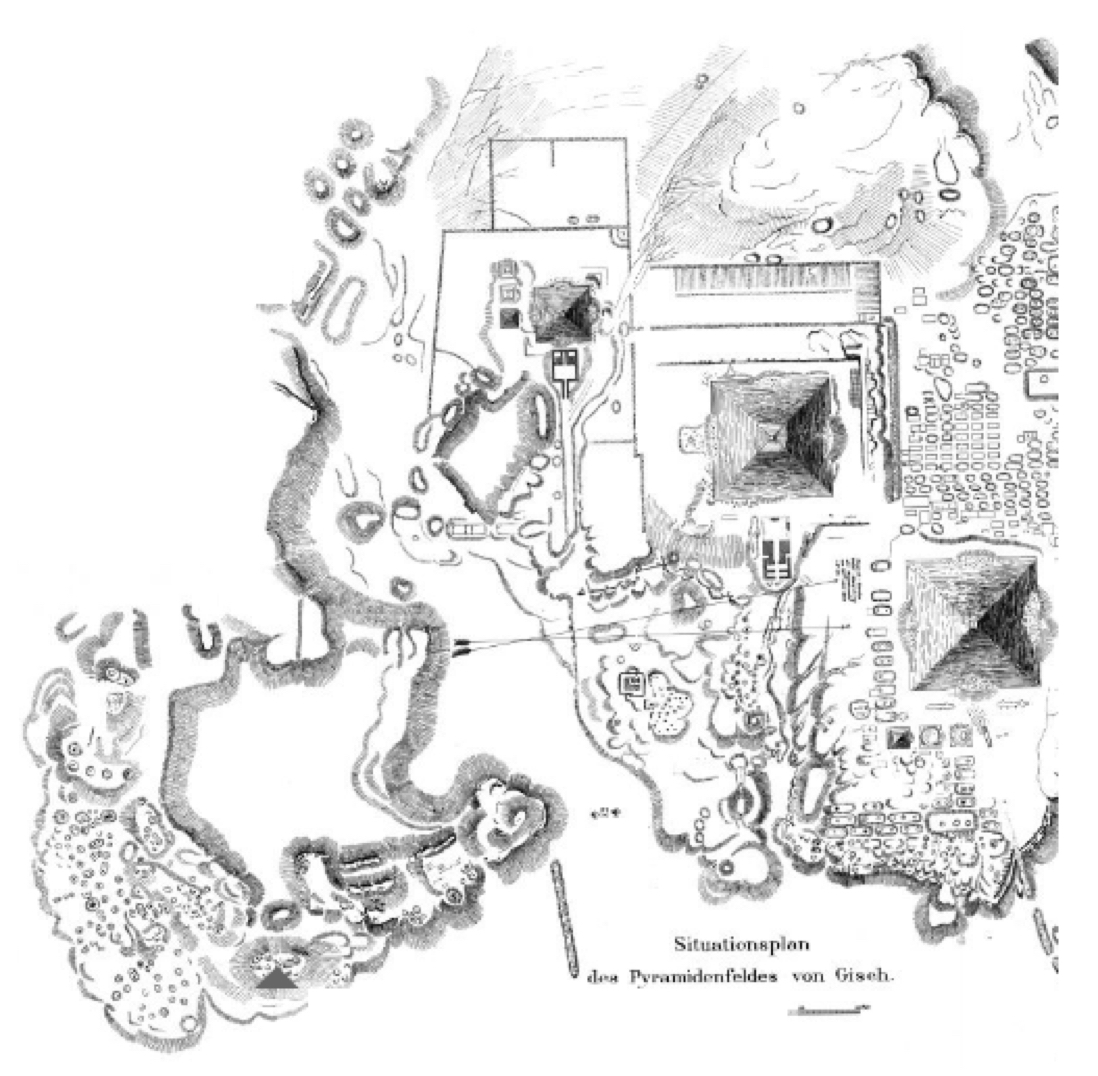 Email 'My Latest Project' Collection